Bradley Laird's Grass Talk Radio Podcast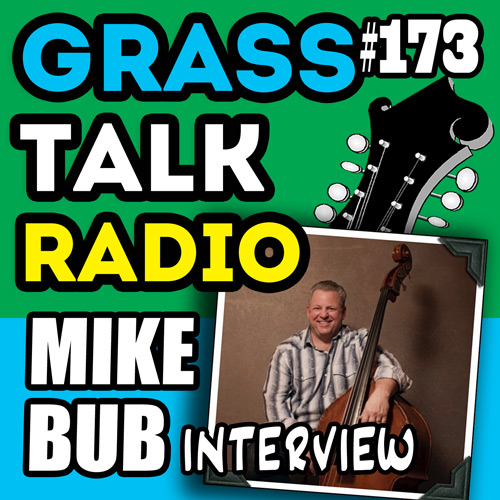 ---
Support the show with Patreon
---
---
The podcast for people who play bluegrass music or want to!
---
Episode 173 - Mike Bub Interview
Mike Bub is familiar to bluegrass fans for his long stint on upright bass with the Del McCoury band. We sat down for a marathon chat about how he got started, gigging in the Nashville Scene, gear talk about the bass, amps, mics, and monitors and before we knew it we had clocked nearly two hours!
Mike has a great sense of humor, a thousand stories and lots of good insights about music and life as a sideman. Enjoy!
---
Thank you to my Patreon supporters. I have said it many times but it bears repeating: YOU are a huge part of making this happen. I do appreciate it! I sincerely do.
Another way to support the podcast is by purchasing some of my instructional products and by sharing my site with others.
If this embedded audio player does not work on your device just click on one of the alternatives (iTunes, Podbean, or Stitcher) above.
---
Links:
You can find Mike's extensive discography here.
Link to my new forum just for listeners of Grass Talk Radio.
The music for this episode is:
Intro - Buddy Ashmore and Pony Express singing "Prison Walls" written by Randy Godwin.
Segue - "Backslidin' Blues" played by The Del McCoury Band on the album "The Family".
Outro - "The Look of a Perfect Diamond" played by The Del McCoury Band on the album "The Family".
• List of all podcast episodes