Bradley Laird's Grass Talk Radio Podcast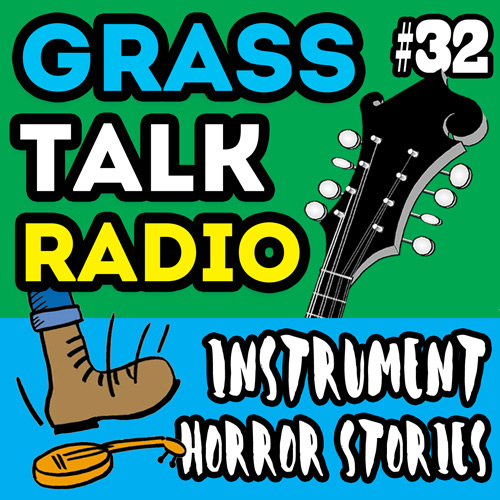 ---
---
---
The podcast for people who play bluegrass music or want to!
---
Episode 32 - Instrument Horror Stories
In this episode I describe "the luthier's best friend", various entertaining and wacky instrument destruction tales, and give a bit of advice regarding care of your axe. Have fun and enjoy the show!
If you like what I am doing you can support my efforts by purchasing some of my products and by sharing my site with others. And, if you enjoy the show please go to iTunes and rate and review the show!
If this embedded audio player does not work on your device just click on one of the alternatives (iTunes, Podbean, or Stitcher) above.
---
| | | |
| --- | --- | --- |
| | | I put together this little "Supporter Pack" as another way for folks to support the show. You can set the amount to whatever suits your lifestyle and download a little complimentary "stuff". |
---
Links for this episode:
For the mandolin players in the audience, here is a link to my book I mentioned called "The Mandolin Handbook."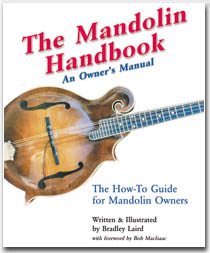 It's the owner's manual they never gave you. If a few people ask I might write a similar volume for banjo, guitar or other instruments. You have to let me know if you want me to do it or I may leave that idea smoldering in the fire.
This website is not run by a giant corporation or an A.I. computer bot. It's a real guy out here on the other end of the two tin cans and a very long string. I always look forward to hearing a CQ from those of you on the other end of the string.
And here is the bashed Eastman 815 mandolin, featured in a couple of my mandolin video lessons when my Flatiron was being refretted, after it took a ride on a bike protected only by a gig bag. I posted this to my Twitter account a few years ago. You can follow me over there if you are a Twitter type.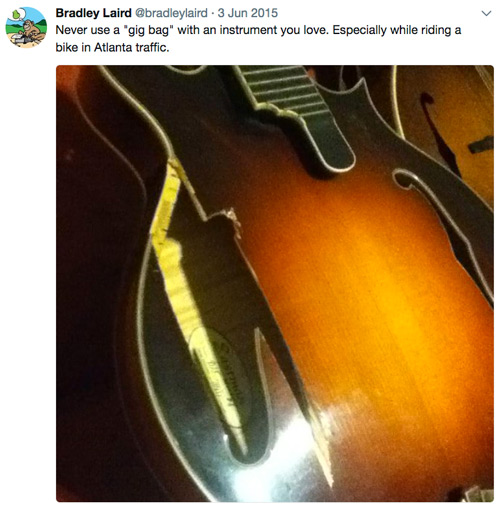 ---