Bradley Laird's Grass Talk Radio Podcast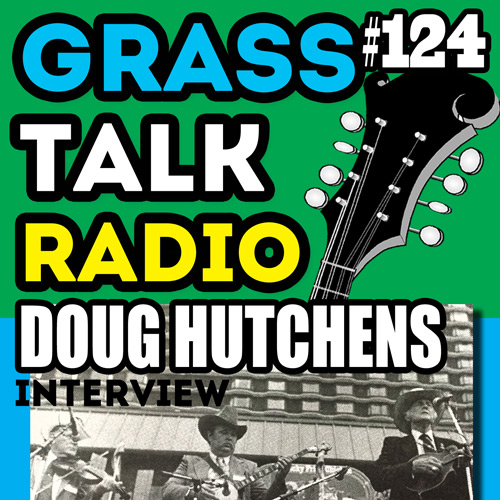 ---
---
---
The podcast for people who play bluegrass music or want to!
---
Episode 124 - Doug Hutchens Interview
In this episode I talk with Blue Grass Boy Doug Hutchens. Doug was working and mowing the grass at Bean Blossom and was in the right place at the right time to become Bill Monroe's bass player in 1971.
Doug's story is fascinating and he has been involved as a musician and in documenting the history of the Blue Grass Boys and honoring Bill Monroe for many years. Doug has offered to come back at a future date and discuss his time at Gibson and other topics.
Thank you to my Patreon supporters. YOU are a large part of making this happen. I do appreciate it!
Another way to support the podcast is by purchasing some of my instructional products and by sharing my site with others.
If this embedded audio player does not work on your device just click on one of the alternatives (iTunes, Podbean, or Stitcher) above.
---
Like the show?

I put together this little "Supporter Pack" as another way for folks to support the show. You can set the amount to whatever suits your lifestyle and download a little complimentary "stuff".

Unfortunately, producing a "free" podcast is not free. Kick in a little dough and help the cause.
---
The music for this episode is:
Intro - Buddy Ashmore and Pony Express singing Prison Walls written by Randy Godwin.
Outro - Some Buddy Ashmore and Pony Express playing Sittin' On Top Of The World.
The free ebook I mentioned, The Ten Jammandments Discussed can be downloaded here.
Here is a link to Doug's own blog with a bunch of fascinating bluegrass history.
• List of all podcast episodes