Bradley Laird's Grass Talk Radio Podcast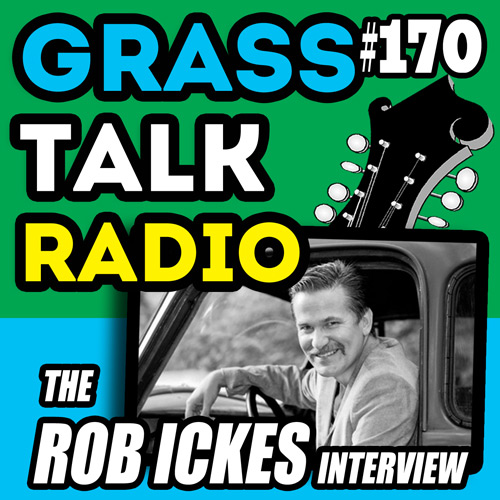 ---
Support the show with Patreon
---
---
The podcast for people who play bluegrass music or want to!
---
Episode 170 - Rob Ickes Interview
Enjoy this chat I had with Rob Ickes, master dobro player and musician. We covered everything from when he got started, who was the first dobro player that he heard, lessons as a kid, moving to Nashville, and so much more! You will dig this one. (Links to all of his sites are farther down this page.)
---
Thank you to my Patreon supporters. I have said it many times but it bears repeating: YOU are a huge part of making this happen. I do appreciate it! I sincerely do.
Another way to support the podcast is by purchasing some of my instructional products and by sharing my site with others.
If this embedded audio player does not work on your device just click on one of the alternatives (iTunes, Podbean, or Stitcher) above.
---
Links for this episode:
Rob's main site: robickes.com
Rob's new instructional reso guitar site: bigmusictent.com
Rob's Reso Summit camp information: resosummit.com
Rob's favorite reso guitar: byrlguitars.com
And don't forget to check out this link to my new forum just for listeners of Grass Talk Radio
And this link to my son Jackson's new 6 song EP called "Beacon". Don't forget that you can download it for free--he just wants people to hear his compositions!
The music for this episode is:
Intro - Buddy Ashmore and Pony Express singing Prison Walls written by Randy Godwin.
Segue - "Scrapin' The Barrel" by Rob Ickes from "The Great Dobro Sessions"
Outro - "Friend of the Devil" played by Rob Ickes and Trey Hensley, et al.
• List of all podcast episodes