Bradley Laird's Grass Talk Radio Podcast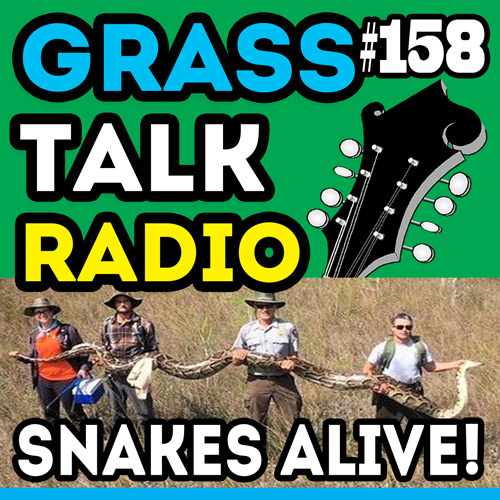 ---
Support the show with Patreon
---
---
The podcast for people who play bluegrass music or want to!
---
Episode 158 - Snakes Alive
A rambling monologue discussing garden bugs, huge reptiles killing my chickens, making bluegrass jam tracks and other fun stuff. Enjoy!
Thank you to my Patreon supporters. I have said it many times but it bears repeating: YOU are a huge part of making this happen. I do appreciate it! I sincerely do.
Another way to support the podcast is by purchasing some of my instructional products and by sharing my site with others.
If this embedded audio player does not work on your device just click on one of the alternatives (iTunes, Podbean, or Stitcher) above.
---
Links for this episode:
In this episode I mentioned a number of things. Here they are:
Jackson Monroe Laird's new 4 song EP (Download it here for free!)
My (not free--sorry. Dad has to pay for all of Jackson's computers and gear and sausage biscuits and stuff!) new Bluegrass Jam Track Collection #2. It ain't free but it is danged cheap!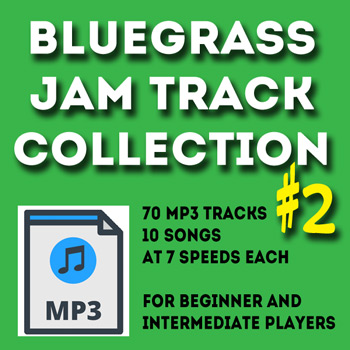 Check 'em out!
---
The music for this episode is:
Intro - Buddy Ashmore and Pony Express singing Prison Walls written by Randy Godwin.
Outro - This is a track composed and produced by my son Jackson Laird. It's called "Run Away" and you can download it for free. Scroll up to the link. The kid is amazing!
• List of all podcast episodes