Bradley Laird's Grass Talk Radio Podcast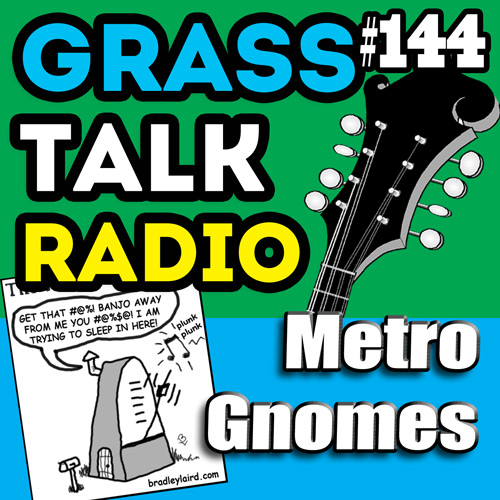 ---
Support the show with Patreon
---
---
The podcast for people who play bluegrass music or want to!
---
Episode 144 - Metro Gnomes
I wish I had a dollar for everytime I said "go practice that with a metronome" to a student. I am becoming hopelessly cynical because I have given up hope that any people actually do it. And man, it sure makes for some lousy pickin' at the jam session.
You know, you could get better but it requires a bit of work. And the best tool I can think of to help improve your listening and rhythm skills is the insidious clicking of a metronome. If you didn't listen to one churn away for at least 2 hours this past week, (turn off Netflix and you'd have plenty of time) you are just not going to be all that you can be.
This episode also features a brief encounter with The Gnome his-own-self. Sorry, Mr. Gnome, I apologize for calling you a dastardly jerk. Please forgive me and return my car keys. And my 9/16" deep well socket.
Thank you to my Patreon supporters. YOU are a huge part of making this happen. I do appreciate it! I really, really, really, really do.
Another way to support the podcast is by purchasing some of my instructional products and by sharing my site with others.
If this embedded audio player does not work on your device just click on one of the alternatives (iTunes, Podbean, or Stitcher) above.
---
Like the show?

I put together this little "Supporter Pack" as another way for folks to support the show. You can set the amount to whatever suits your lifestyle and download a little complimentary "stuff".

Unfortunately, producing a "free" podcast is not free. Kick in a little dough and help the cause. Better yet, hit that Patreon link.
---
My original cartoon of "The Gnome":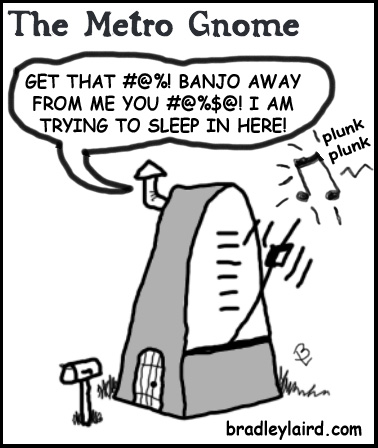 The music for this episode is:
Intro - Buddy Ashmore and Pony Express singing Prison Walls written by Randy Godwin.
Outro - The Gnome dropped by for a few sassy remarks followed by his pal Barney the Troll.
• List of all podcast episodes