Bradley Laird's Grass Talk Radio Podcast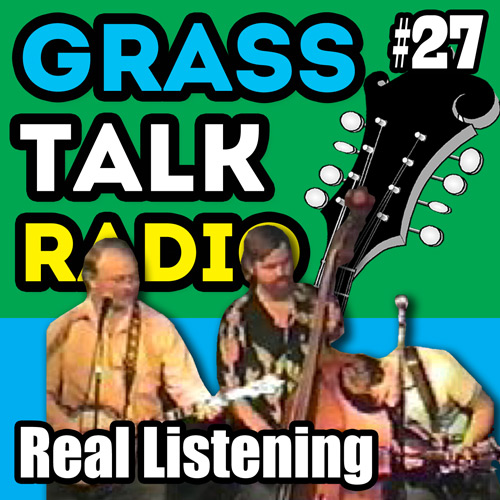 ---
---
---
The podcast for people who play bluegrass music or want to!
---
Episode 27 - Real Listening
In this episode we explore the art of listening. Learning how to focus, filter, isolate or hear "the whole" will make you a better musician. Enjoy the show!
If you like what I am doing you can support my efforts by purchasing some of my products and by sharing my site with others. And, if you enjoy the show please go to iTunes and rate and review the show!
If this embedded audio player does not work on your device just click on one of the alternatives (iTunes, Podbean, or Stitcher) above.
---
| | | |
| --- | --- | --- |
| | | I put together this little "Supporter Pack" as another way for folks to support the show. You can set the amount to whatever suits your lifestyle and download a little complimentary "stuff". |
---
Links for this episode:
Here is the newsletter edition which discusses these same concepts.
If you want to subscribe to my free monthly newsletter just click here.
The tracks that I dissected in this episode were performed by my old band Pony Express. The song is called "One Car Funeral Procession" and was written by Fred Carter. Unfortunately, we eventually sold the last of the CDs and is no longer available for sale.
The members of the band on that recording are:
Buddy Ashmore, lead vocal and guitar; Bradley Laird, baritone vocal and mandolin; Randy Godwin, tenor vocal and bass; David Ellis, banjo; and Mike Estes, fiddle.
That is my 9 year old son Jackson doing the intro to the episode. It's fun to do things like that with him. Great kid!
---