Bradley Laird's Grass Talk Radio Podcast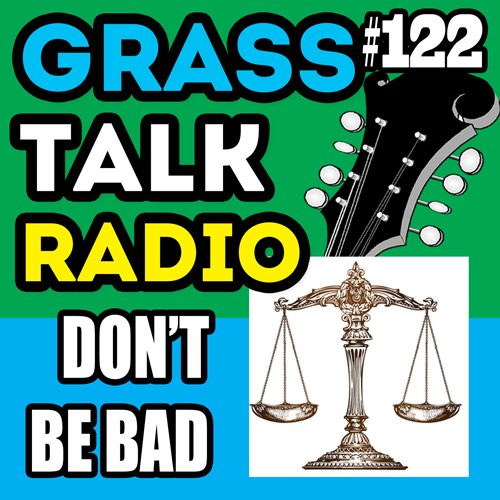 ---
---
---
The podcast for people who play bluegrass music or want to!
---
Episode 122 - Don't Be Bad
Is it easier to be beautiful or to not be ugly? Is it easier to be rich or not be poor? I talk about that concept in this episode. This episode also brings you the first segment of "Bluegrass History" by Jackson Laird. If you like the first installment be sure to send an encouraging email to let him know you'd like it to continue.
I also give a shoutout to my Patreon supporters. YOU are a large part of making this happen. Thank you!
Another way to support the podcast is by purchasing some of my instructional products and by sharing my site with others.
If this embedded audio player does not work on your device just click on one of the alternatives (iTunes, Podbean, or Stitcher) above.
---
Like the show?

I put together this little "Supporter Pack" as another way for folks to support the show. You can set the amount to whatever suits your lifestyle and download a little complimentary "stuff".

Unfortunately, producing a "free" podcast is not free. Kick in a little dough and help the cause.
---
The music for this episode is:
Intro - Buddy Ashmore and Pony Express singing Prison Walls written by Randy Godwin.
Outro - Jackson and I sang this duet of New River Train. Here is a PDF of the vocal parts if you want to learn to sing tenor.
• List of all podcast episodes