Bradley Laird's Grass Talk Radio Podcast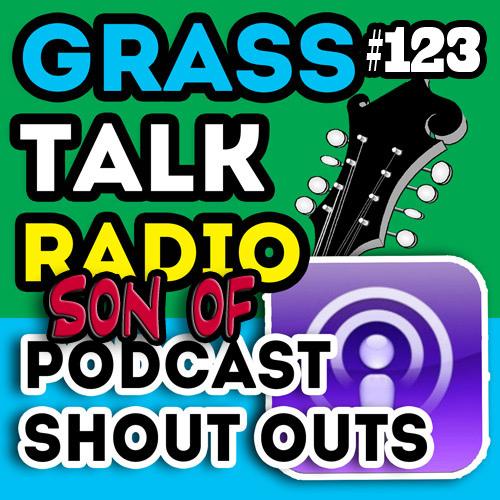 ---
---
---
The podcast for people who play bluegrass music or want to!
---
Episode 123 - Son of Podcast Shoutouts
Yes, I know, GrassTalkRadio is a great podcast. (tee hee) But there are others! Here are ten shows that I listen to and that I think you might enjoy too. Also, I give a rundown of how I think bluegrass relates to old-time, blues, country, rock and a dozen other styles of music. Hang on to your hat and enjoy the show.
I also give a shoutout to my Patreon supporters. YOU are a large part of making this happen. Thank you!
Another way to support the podcast is by purchasing some of my instructional products and by sharing my site with others.
If this embedded audio player does not work on your device just click on one of the alternatives (iTunes, Podbean, or Stitcher) above.
---
Like the show?

I put together this little "Supporter Pack" as another way for folks to support the show. You can set the amount to whatever suits your lifestyle and download a little complimentary "stuff".

Unfortunately, producing a "free" podcast is not free. Kick in a little dough and help the cause.
---
I mentioned this website in the episode - AcousticMusic.org - here you will find a treasure trove of old instrument maker catalogs and festival schedules. It's an afternoon of bliss just dredging through the stuff they have placed here. Have fun. The old Gibson catalogs are pretty interesting in themselves.
The music for this episode is:
Intro - Buddy Ashmore and Pony Express singing Prison Walls written by Randy Godwin.
Outro - Some "Hard Ball" played by Cedar Hill. It's a tune written by myself in the spirit of Bill Monroe.
• List of all podcast episodes