Bradley Laird's Grass Talk Radio Podcast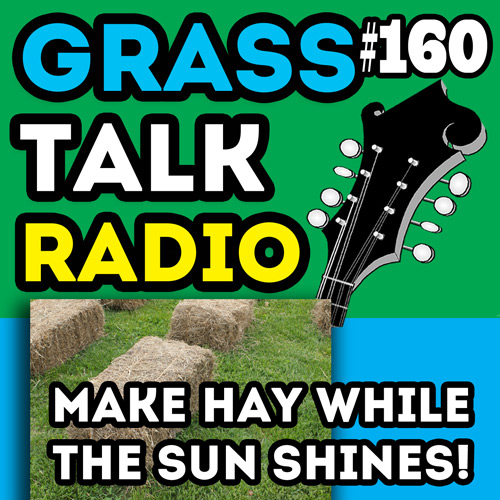 ---
Support the show with Patreon
---
---
The podcast for people who play bluegrass music or want to!
---
Episode 160 - Make Hay While The Sun Shines
Today, for perhaps the first time on this show, I spend some time talking about REAL GRASS. I spent too much time last week getting a crop of hay baled and stacked in my barn.
In this episode I explain how you will not be able to play your bass fiddle (or mandolin or any other thing) if you do what I did. Toting hay bales all day, with those strings cutting into the palms of your hand, will make your hands really sore! But, hey! The critters have to eat this winter!
This episode also includes information about my brand new checkout process system which should eliminate some of the problems folks have had with PayPal. The new credit card/debit card processor is up and running and humming right along. You can "dry fire test it" by visiting my online store at www.payhip.com/bradleylaird.
I also give you a report from the jam session I held here at the barn, grumble a bit about the state of bluegrass, and try to offer up some encouragement.
In the last episode I talked about Bluegrass Jam Tracks #2. You can hear some free sample tracks here. In today's episode I reminded you that I am working on Volume #3 so if you have a particular tune you'd like to see included be sure to send me an email and let me know.
Thank you to my Patreon supporters. I have said it many times but it bears repeating: YOU are a huge part of making this happen. I do appreciate it! I sincerely do.
Another way to support the podcast is by purchasing some of my instructional products and by sharing my site with others.
If this embedded audio player does not work on your device just click on one of the alternatives (iTunes, Podbean, or Stitcher) above.
---
Links for this episode:
I also mentioned my newest creation Bluegrass Jam Track Collection #2.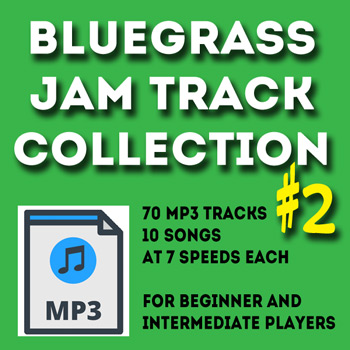 ---
The music for this episode is:
Intro - Buddy Ashmore and Pony Express singing Prison Walls written by Randy Godwin.
Outro - Shave and a haircut banjo ending from my mini-course called "Short Course In Wild and Weird Banjo Endings. Have a look here.
• List of all podcast episodes