Bradley Laird's Grass Talk Radio Podcast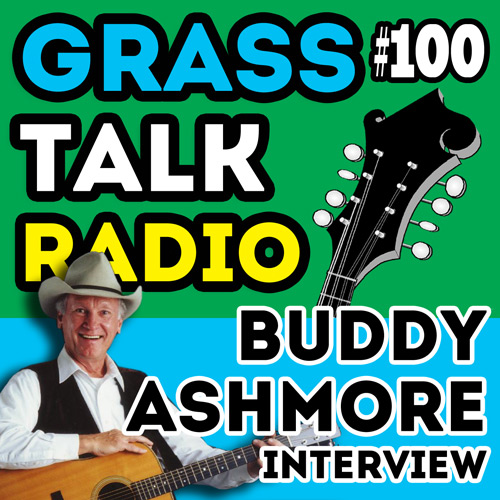 ---
---
---
The podcast for people who play bluegrass music or want to!
---
Episode 100 - Buddy Ashmore Interview
This is really more of a conversation than an interview. I got Buddy on the phone and we just started talking. He was born in 1936 and I've known him for about half of those years. He is the best story teller I have ever met and has never known a stranger. And the man loves bluegrass!
One of the greatest parts of playing bluegrass music are the lifelong friendships that form. Remember that people are what it is all about. If you ever start thinking it is all about "the music" you still have a few things to learn.
If you like what I am doing please support my efforts by purchasing some of my products and by sharing my site with others.
If this embedded audio player does not work on your device just click on one of the alternatives (iTunes, Podbean, or Stitcher) above.
---
Like the show?

I put together this little "Supporter Pack" as another way for folks to support the show. You can set the amount to whatever suits your lifestyle and download a little complimentary "stuff".

Unfortunately, producing a "free" podcast is not free. Kick in a little dough and help the cause.
---
NOTES AND LINKS FOR THIS EPISODE:
All of the music in this show is from the album "Messenger" by Buddy Ashmore and Pony Express. (Buddy Ashmore, guitar; Mike Estes, fiddle; Bradley Laird, mandolin; Randy Godwin, bass and David Ellis, banjo.)
• List of all podcast episodes