Bradley Laird's Grass Talk Radio Podcast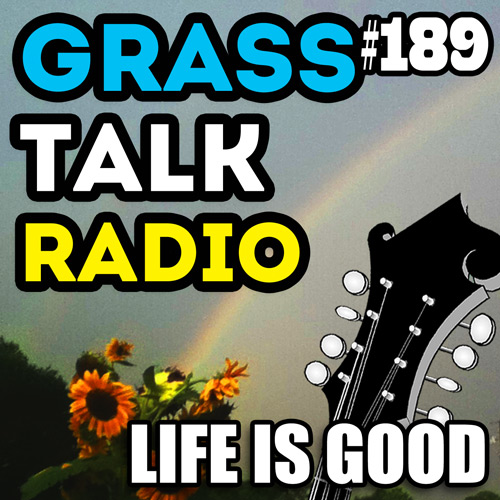 ---
Support the show with Patreon
---
---
The podcast for people who play bluegrass music or want to!
---
Episode 189 - Life Is Good
This episode is a discussion of how you can play like dog squeeze and still get a round of applause. It is strange for sure. It works in reverse too. Jerry Douglas could have sat it for me yesterday, played better than ever, and got no reaction. It is important to understand that the audience is not always "plugged in" to what you are doing. It doesn't make them unimportant. They are always important, but they didn't always come to your gig to idolize YOU!
I also bring you up to date on my current mindset, the first post-pandemic session at Pat's Place, and a few other things on my mind.
If this embedded audio player does not work on your device just click on one of the alternatives (iTunes, Podbean, or Stitcher) above.
---
The music in this episode is:
Intro - Buddy Ashmore and Pony Express singing "Prison Walls" written by Randy Godwin. Buddy Ashmore (guitar and vocal), Bradley Laird (mandolin and vocal), Randy Godwin (bass and lead vocal), Mike Estes (fiddle) and David Ellis (banjo).
Outro - Pony Express at a live gig playing a bit of "Southern Flavor". Player are the same as above.
Thank you to my Patreon supporters. I have said it many times but it bears repeating: YOU are a huge part of making this happen. I do appreciate it! I sincerely do.
Another way to support the podcast is by purchasing some of my instructional products and by sharing my site with others.
---
• List of all podcast episodes