Bradley Laird's Grass Talk Radio Podcast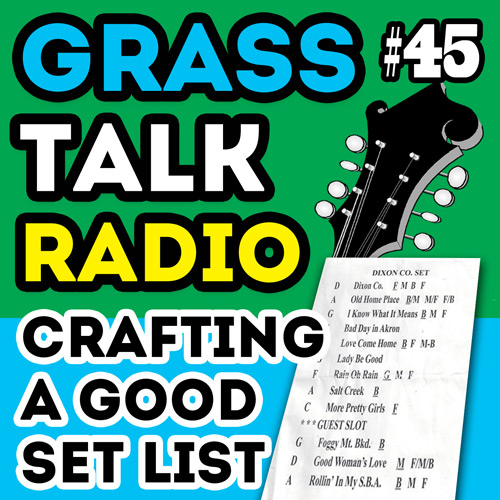 ---
---
---
The podcast for people who play bluegrass music or want to!
---
Episode 45 - Crafting A Good Set List
The set list is the script for your performance. Poorly thought out set lists, or just wingin' it, may lead to less than great performances. In this episode I share my thoughts on putting together good sets.
Have fun and let me know you are out there!
If you like what I am doing you can support my efforts by purchasing some of my products and by sharing my site with others.
If this embedded audio player does not work on your device just click on one of the alternatives (iTunes, Podbean, or Stitcher) above.
---
| | | |
| --- | --- | --- |
| | | I put together this little "Supporter Pack" as another way for folks to support the show. You can set the amount to whatever suits your lifestyle and download a little complimentary "stuff". |
---
Links and additional information about this episode:
1. In this episode I said something about "GUEST SLOT" appearing on our Pony Express set lists but I forgot to come back and explain it. Here it is:
We often had folks show up for our shows who wanted to (and we wanted them to) get up and perform a song or two with us. Rather than leaving this to chance I always wrote in "Guest Slot" for one song in each set. This was the time we called them on stage.
2. Here is the scan of our Pony Express set list. It was cool because one sheet of paper contained 4 complete sets and could be folded and stuck on each mic stand using a magnet. These were replaced and revised from time to time but they sure made things flow better.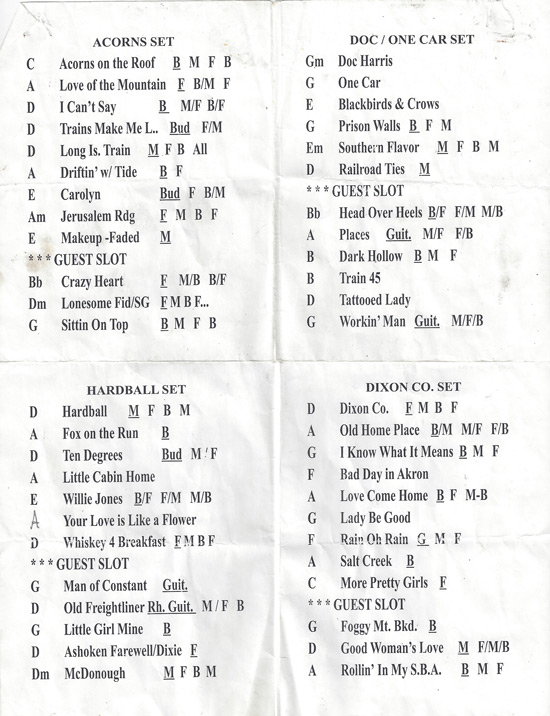 3. I said something about a "ten song per side" album is a good example of a well thought out set. Something like that. This is just another example of "to err is human" and the little things that slip through when one speaks off the cuff. I meant to say "a typical 10 to 12 song album". I was in a bit of a rush with this episode and I trust you will forgive me. I know old albums usually have 5 or 6 tunes per side.
I suppose my real point was that hours of thought go into arranging the songs on an album yet may folks spend very little time doing the same with live performances.
4. Since we are getting close to Christmas, you might enjoy this "Christmas Songs for Mandolin." that my son and I put together. Have fun with it!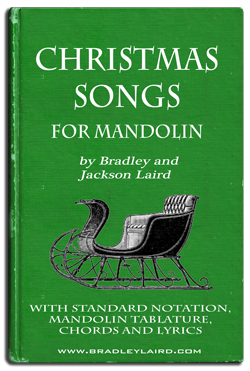 • List of all podcast episodes