FREE BANJO LESSONS - by Bradley Laird
FREE CLAWHAMMER BANJO TABS
This is my own way of playing this tune which I learned from Pete Seeger's book 40 some odd years ago. I tried his way and it just never fell into place and, once I closed the book it eventually became this version.
It is the only tune I play in this odd "moonshiner" tuning. The tuning is G, D, G, A, D. So, start in standard G tuning and drop your 2nd string all the way down to an A note.

JINNY GIT AROUND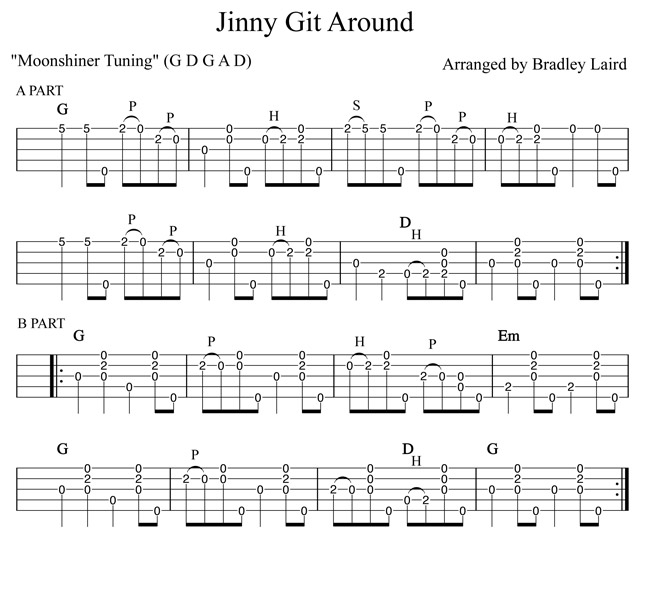 Notes about the arrangement: This is pretty basic clawhammer stuff and nary a dropped thumb lick in sight. Of course, feel free to add them in if you can't help yourself.
If this tune is beyond your present abilities please go through the free lessons on this site, and scope out my video lessons here.
---
If you recently bought a banjo be sure to click here for advice.