FREE BANJO LESSONS - by Bradley Laird
LESSON 6
ANOTHER TUNE
Here is another tune to try. This is the old "Flies In The Buttermilk, Shoo Fly Shoo." I offer this one just to see what you can do with no instruction or commentary.
Shoo Fly Shoo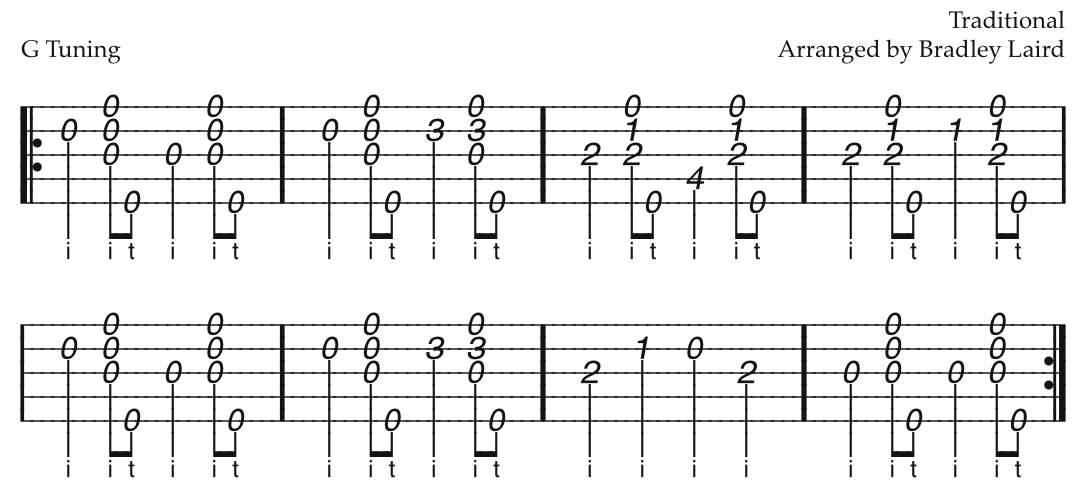 You have now completed the basic steps to playing clawhammer banjo. I have lit the fuse. What you do with it is now up to you. Have fun, send links to this site to all of your friends on Facebook and Twitter, and, one last time...and please check out my video lessons. Seeing it done with video makes things a lot easier!
Ranger Brad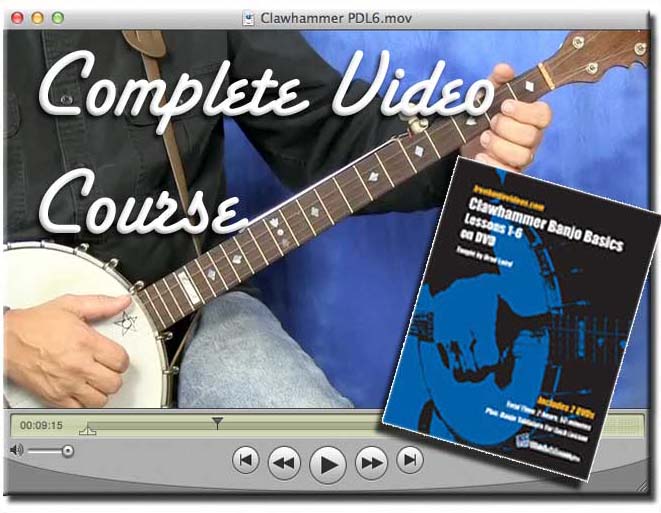 ---
Update as of 3-1-14: I have finished the production (writing, filming and editing) of 6 more lessons to continue this video course. The new total of 14 video lessons covers more tunings and some of the more popular tunes in the clawhammer banjo world. All together there are over 4-1/2 hours of video lessons. You can find them here along with a free lesson!
Update as of 4-25-14: I am now working on a selection of banjo tabs to add to this site for some well-known clawhammer banjo tunes. Check back... should have them up pretty soon.
Update as of 6-7-14: I just finished filming and editing Clawhammer Lessons 15 and 16 which should be popping up soon.
Update 9-13-16: I just completed lessons 17 and 18 which should be up shortly.
Update 11-18-16: The complete video series is done! Whooohoo! Here they are.
Update 1-31-17: My new free audio podcast has launched. Grass Talk Radio. It's up on iTunes and Podbean.