FREE DULCIMER LESSONS - by Bradley Laird
BASIC DULCIMER CHORDS in DAA Tuning
You can use any left hand finger you like to form the chord shapes. I tend to use my thumb on the melody string and my index finger on the bass string. Everyone's hands are a little different so use whatever works for you.
These are just a few chords to get you started: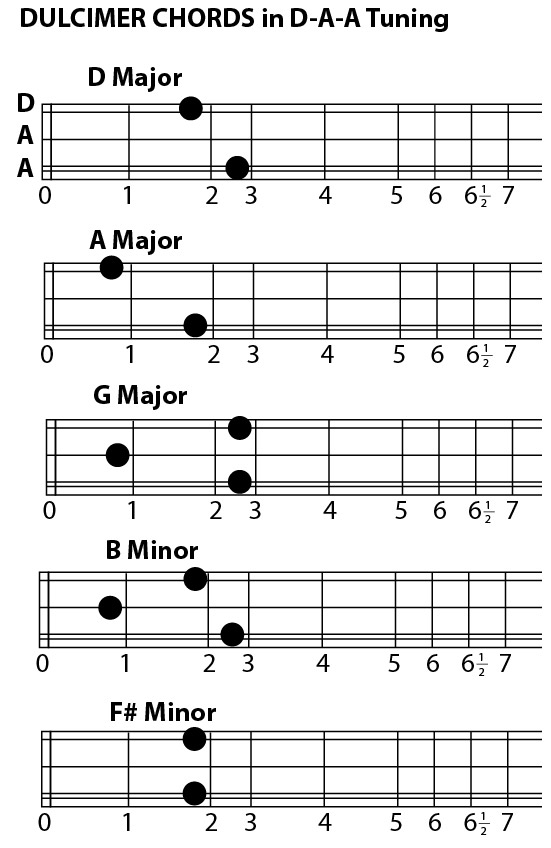 If you like these lessons you will enjoy my complete downloadable PDF eBook which teaches 10 songs in 3 different tunings using strums and a little finger picking too. It comes with 17 MP3 tracks too!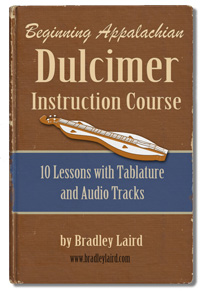 ---
Back to Index of Free Dulcimer Lessons