---
ARCHIVE NUMBER 1
This page is an archive of articles which appeared on Sumter Kids Gazette between July 15 and September 10, 2016 CLICK ON "HOME" AT THE TOP TO RETURN TO THE CURRENT ISSUE.
Or Click here to go to Archive #2.
---
Lego Mission To Space
By Jackson Laird
Lego has released a new website and building challenge called: Mission to Space. It has many space facts, videos, soundtracks and games to give you knowledge about space!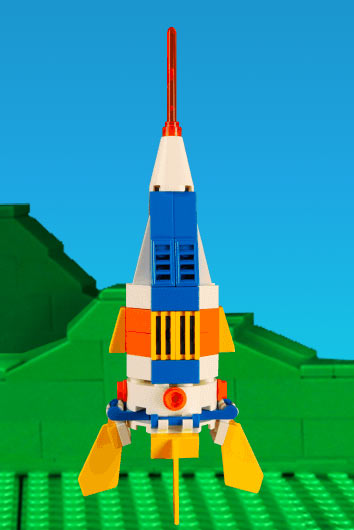 Ever wondered about the inside of the ISS? It also has a building challenge! Check it out!!!
---
The Fox and the Leopard
Here is another classic Aesop fable. You can get the entire collection of 350 fables for free on Google Books! This page is from the 1885 edition by George Fyler Townsend published by Belford, Clarke & Co.
What is the moral of this story?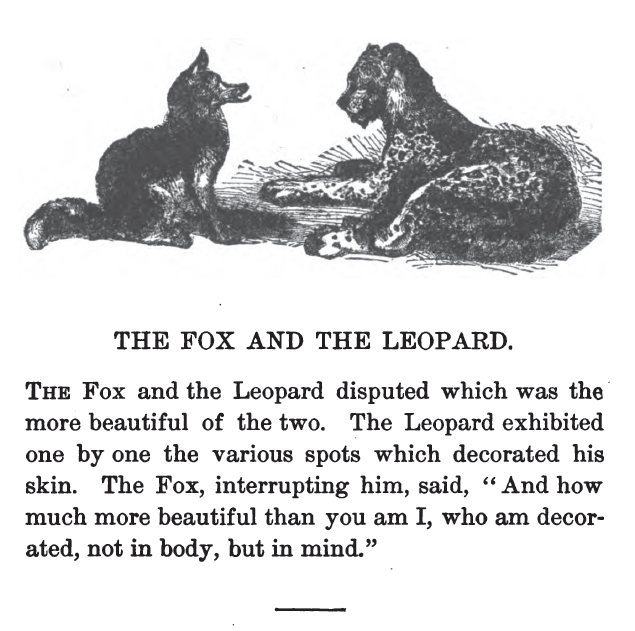 ---
Book Review
By Jackson Laird
---
The Cats at Farmer's Seed and Feed
July 14, 2016
By Jackson Laird
Have you ever been to Farmer's Seed and Feed? I've been there many times and I always see lots of friendly cats there.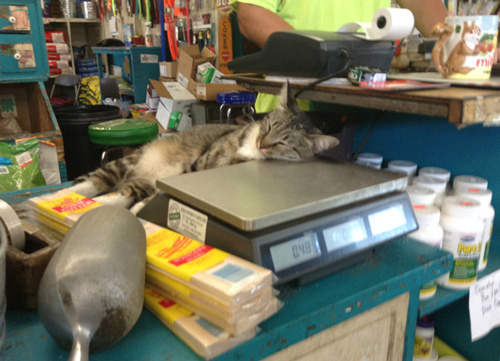 How much does a cat head weigh?
On a recent visit I decided to ask about the cats. There were a lot of men behind the counter, but Ernest Banks let me interview him.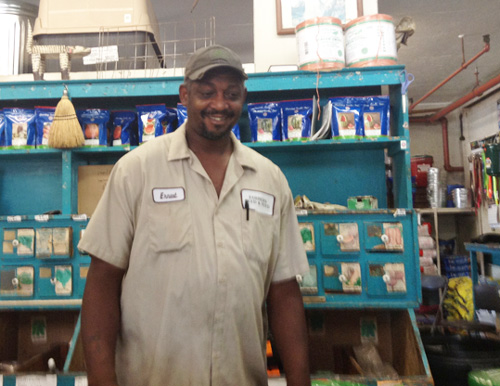 Mr. Ernest Banks
I asked how many cats there were and he said thirty. He works there so he must know. He told me that they like to hang out on the counters and feed bags. Another man named Doug told me a funny story about the cats.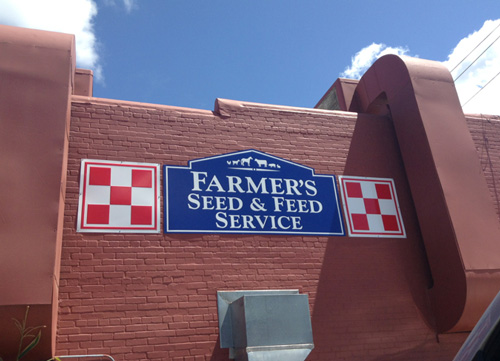 The sign which helps you find their store.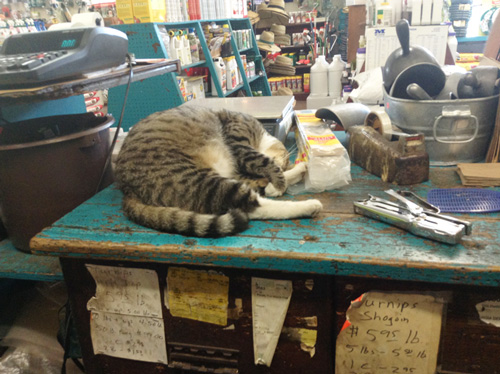 A very lazy cat. (Photos by Jackson Laird).
When we go there my dad usually lets me get a gumball from their gumball machine. You can see hats for sale in the picture. My dad sometimes tries them on.
Farmer's Seed & Feed Service is on Forsyth Street in Americus.
---
NEW KID'S LIBRARY CARDS!
By Jackson Laird
Today I went to the Americus Library and interviewed a librarian, Mr. Johnny Daniel.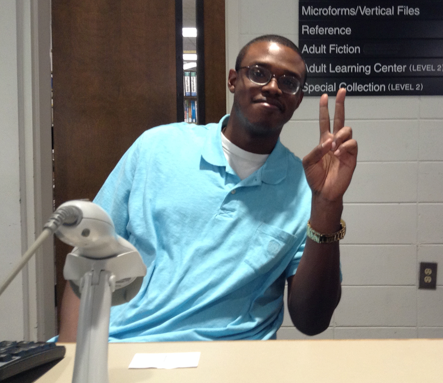 I was interested in the Library Cards for Kids. I asked him these questions:
Sumter Kids Gazette: Why do you have these kid's library cards?
Johnny Daniel: In the state of Georgia everyone is entitled to library cards.
SKG: How do you get a kid's library card?
JD: You come in with a parent/guardian and fill out this sheet.
Right there he showed me a sheet with all of the information on how to get one.
SKG: Do you have a website?
JD: Yes, it is LBRLS.org.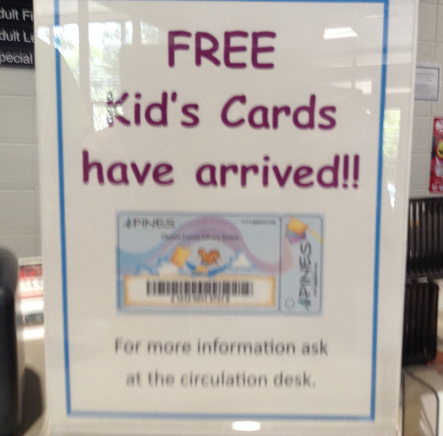 That was the end of my interview. Kids, if you want to have a library card and live in the Americus area, go to the library to get one!
Lake Blackshear Regional Library, 307 E Lamar Street, Americus Georgia 31709
---

Q. What is a vampire's favorite fruit?
A. Nectarines!
---

Kayla Edwards, Ellaville, Ga. sent us this story she wrote:
THE ADVENTURES CAPTAIN RAWHIDE AND HIS TROOPS
By Kayla Edwards
Rawhide married Elizabeth. She died giving birth to their son, Alex. He went to live with his Aunt Mary. Rawhide went to war. His soldiers were aged around 17 to 24.

They were about to charge their enemy when Rawhide said, "lets pray," so they prayed, "oh LORD, protect these soldiers, Amen." They went into war, and the LORD protected them and kept them safe. That night, Rawhide taught the soldiers the song What Wondrous Love is This, and they praised the LORD.

The next morning, the enemy attacked the camp, but they did not kill any of the soldiers. Rawhide and his soldiers praised the LORD and sang Trust and Obey.

Rawhide wrote his son telling him about what God had done. The next morning, they went to a town, and got a note saying that the war was over.
---

FUN KIDS SECTION IN BITTERSWEET!
By Jackson Laird
Today I went to the Americus bookstore called Bittersweet and interviewed the man at the counter, Semaj Ward.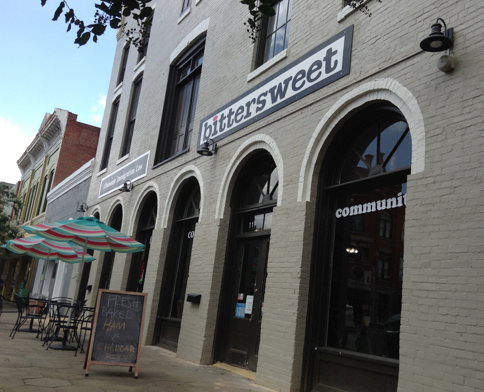 Bittersweet Bookstore in Americus, Georgia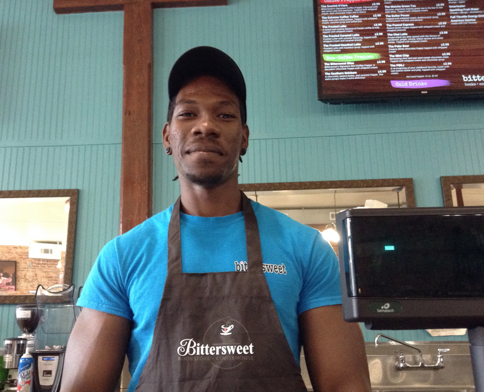 Semaj Ward
I asked Semaj about the usual kid activity at the fun kid's section of the store. Here was Semaj's response:
One kid will usually go to the doghouse in the corner and read a book. (Usually a classic or seasonal book.)
If there are two kids they usually head to the doghouse and play. Groups of three or more kids usually read books or play.
This store also has very good moon pies, cookies and a comics section.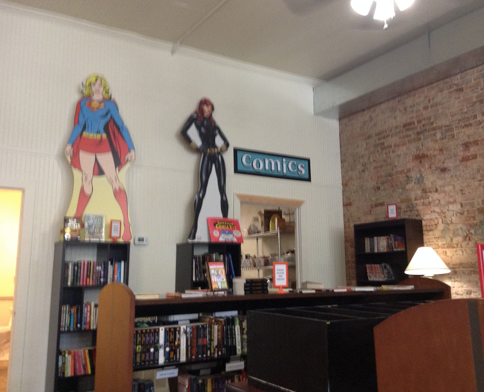 Comic book section is through that door in the corner. (Photos by Jackson Laird)
Bittersweet is located in downtown Americus, Georgia on Forsyth Street.
---

Q. Why did the queen go to the dentist?
A. To have her teeth crowned!
Nobody is Perfect But You Can Still Be Totally Adorable!
California "Ugly Dog" Contest winner announced. We think he is kinda cute! See the details and the other contestants here.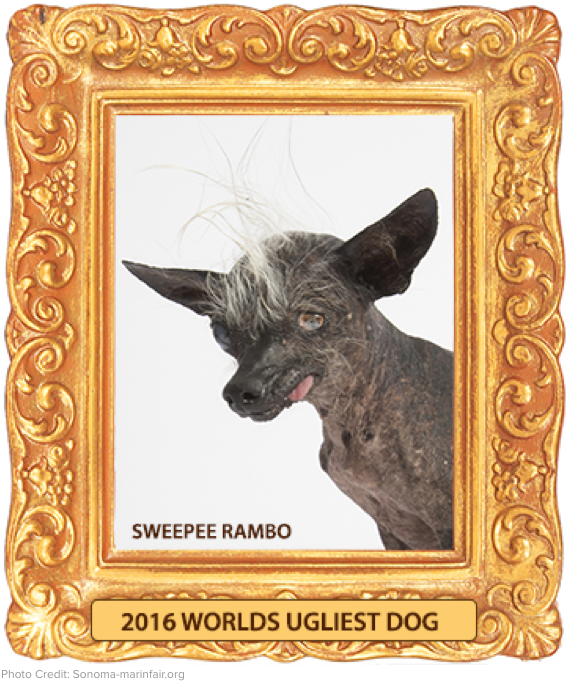 ---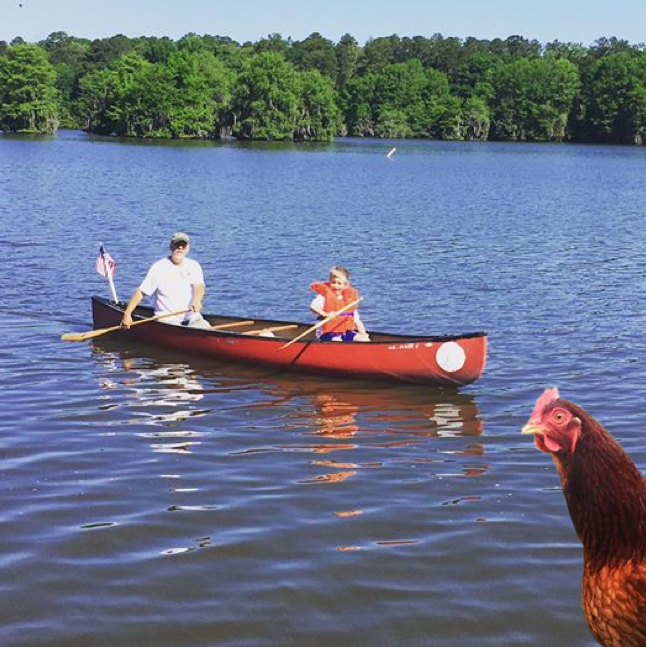 Loch Blackshear Chicken Sighting!
Loch Ness (in Scotland) might have a monster but does Loch Blackshear have a giant chicken? If you happen to snap a photo of the Loch Blackshear Chicken send it to us at once! The Editor
---