FREE DULCIMER LESSONS - by Bradley Laird
ABOUT FRET 6 (and a half?)
Read this and then study your frets...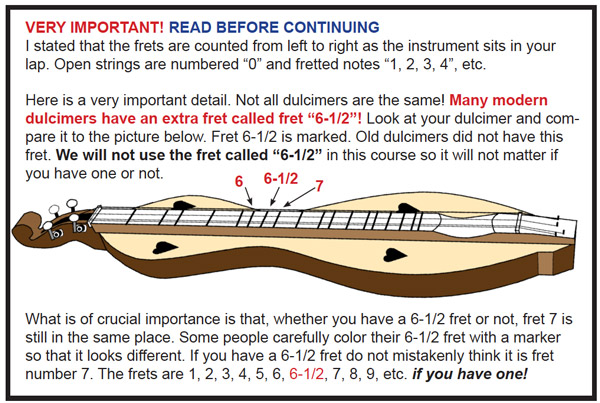 GO TELL AUNT RHODY
Here is the complete tab for this song...

And here is the more common, simplified version. It is assumed that you will strum the drone strings too and this is easier to read just the melody line...

And here is an audio track so that you can hear what it sounds like.
Rockin, dude! I will be jammin' like Cyndi Lauper in no time! A lot of folks think I am joking when I say that, but I kid you not. She is a pretty good dulcimer player. Check this out if you don't believe me.
Cool, huh? Take me to free lesson 10...
---
After you try these free lessons you might also enjoy my complete downloadable PDF eBook which teaches 10 songs in 3 different tunings using strums and a little finger picking too. It comes with 17 MP3 tracks too! Fun stuff! You can read about it here.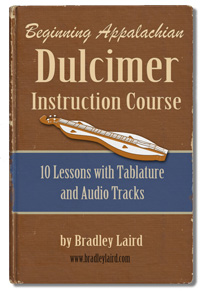 ---
Back to Index of Free Dulcimer Lessons