Get Brad's mandolin books here...

---

---
©2020 Bradley Laird
---
FREE MANDOLIN LESSON 10 - by Bradley Laird
BASIC BLUEGRASS BACKUP
Here again is the song "Boil Em Cabbage Down." Notice that I have added letters above the music. These indicate which chords are used for playing backup with the tune. Their placement also tells you when to play them.

As you can see, the song uses the A, D and E chords. Luckily so does almost every song when played in the key of A! Here are chord charts for playing A, D, and E: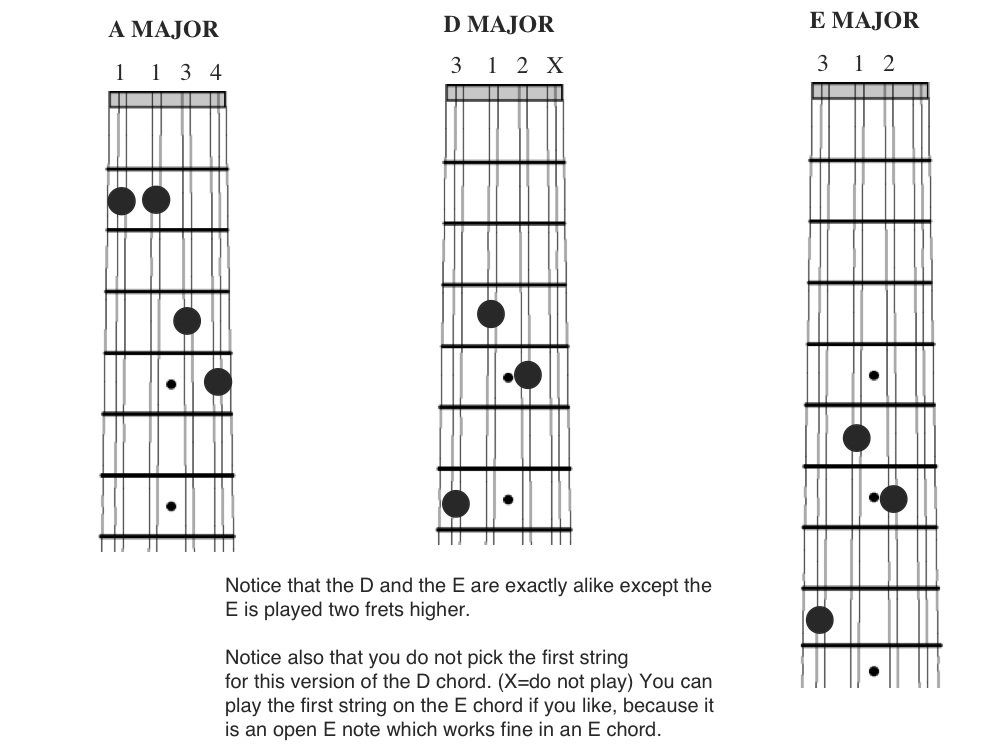 When you can form those chord positions, and are able to hear each that each individual note is clear sounding, you are ready to move on to lesson 11.
This download lesson package contains 3 eBooks, 36 tracks and 3 Video lessons specifically designed for beginners.

This will get your ready for the jam sessions! See everything it contains by clicking this link.