When you are ready, explore my hoard of mandolin instructional videos and eBooks: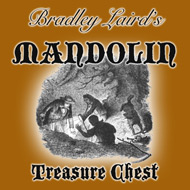 4 decades to create, 12 years to assemble. All in one place.
---
Get Brad's FREE mandolin newsletters here..

---
LINKS TO MY OTHER FREE LESSON SITES:
---

---
©2020 Bradley Laird
---
BEGINNING MANDOLIN LESSONS
Here is a complete free beginning mandolin lesson course. If you take your time and study these lessons you'll be off to a great start! Essentially, this is a free mandolin e-book for beginners.
---
Here and there, throughout these lessons, I may suggest that you go watch a video or take a look at a book, etc. These suggestions are simply meant to help you understand better what you are learning. Happy pickin'!
Brad
I also invite you to consider these beginner video lessons. Thousands of people have learned to play using these videos because they really work! In particular are my two most popular chord videos: Moveable Major & Minor Chords and Barre Chords & 7th Chords. If you need some help "in the picking department" Beginning Videos 1-4 might be just what you need! Click on the image below to read about them, watch free the demos and decide for yourself: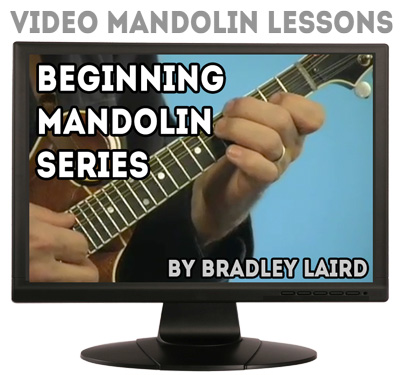 ---
If you are comfortable with a more traditional text, tablature and audio tracks approach then my Mandolin Instruction Course eBook might be best for you:
Brad Laird's Beginning Mandolin Instruction Course

Click here for information about my downloadable PDF eBook which expands on the free lessons here on the site.

Larger tablature, more tunes and chords, printable full page format PLUS AUDIO TRACKS of all of the songs and exercises.