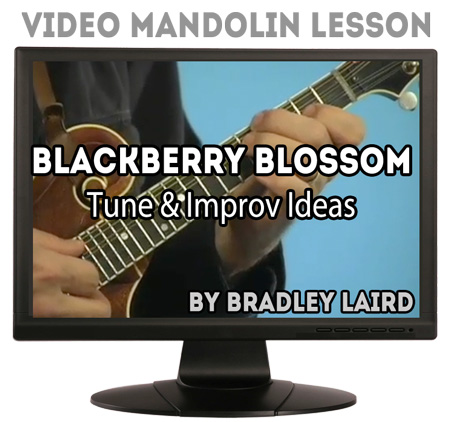 Blackberry Blossom - Tune & Improv Ideas by Bradley Laird is a downloadable video mandolin lesson that uses the song Blackberry Blossom as a vehicle for exploring note choices and techniques useful when improvising.
You'll learn 2 complete versions of the song and explore position shifting, doublestops, slides and triplets. Even if you already know a basic version of the tune you can add to your bag of tricks by watching this video. The download includes a .pdf file with tab and standard notation and three .mp3 rhythm jam tracks.
The download includes the 33:43 minute video lesson, 3 MP3 practice tracks and a PDF file with the tab and standard notation for the lesson.
$8

Watch a free demo: