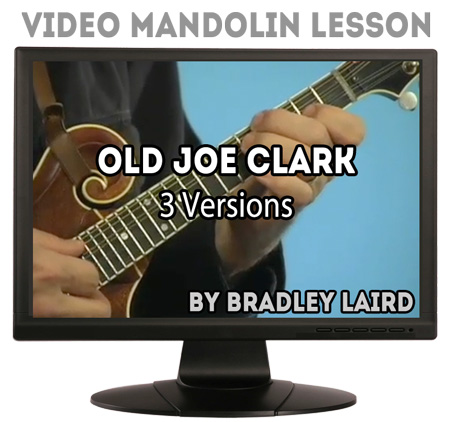 Old Joe Clark - 3 Versions
is a downloadable video lesson that teaches you how to play the popular bluegrass jamming tune Old Joe Clark. This lesson includes 3 complete versions of the song: basic, intermediate, and advanced.
This lesson is great for moving from a beginner to a little more advanced playing. Any person who has watched my first 3 beginner lessons is ready to tackle the basic version of Old Joe Clark.
The lesson also covers the basics of using chromatic melodic lines and triplets for embellishment. Even if you already know this tune you'll learn something new in this lesson. Also included is a good ending lick which can be used for any song in the key of A.
Download includes the 24:56 minute video lesson, a 4 page PDF file with the tab and notation, and 2 MP3 practice tracks.
$8

Watch a free demo: