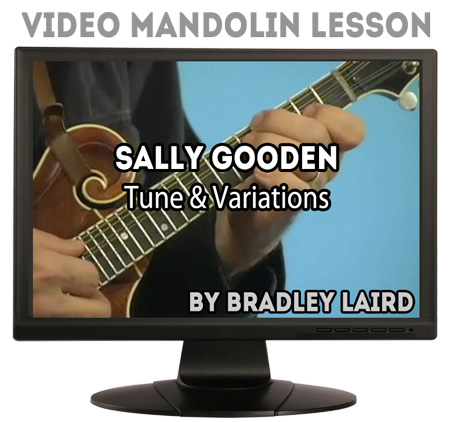 Sally Gooden - Tune & Variations by Bradley Laird, is a downloadable video mandolin lesson that teaches you how to play the jam session favorite "Sally Gooden" in the key of A. You'll learn four complete versions of the tune. This is an excellent lesson for beginners who can play a few basic tunes and would like to expand their skills, stash of licks, and increase speed.
Once you learn the basic version, the lesson teaches a variety of ways to embellish the tune using pentatonics, unison doublestops, blues notes, slides and some up-the-neck licks.
The download includes the 24:20 minute video lesson, 2 MP3 practice tracks ( 2 speeds) and a PDF file with the tab and standard notation for the lesson.
$8

Watch a free demo: