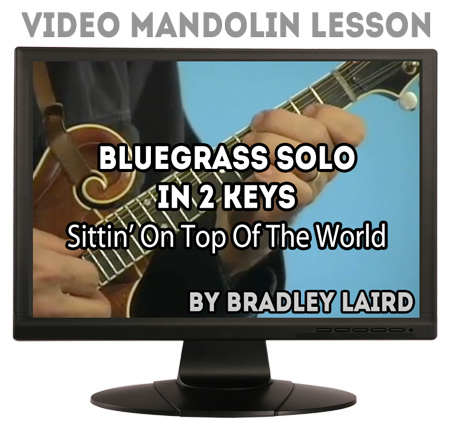 Bluegrass Solo in 2 Keys - Sittin' On Top Of The World by Bradley Laird, is a downloadable video mandolin lesson that teaches you two breaks to this popular bluegrass song.
Since you never know what key the lead singer may want to sing in, it pays to be able to play solos in multiple keys. This lesson can get you started in that direction by learning a solo in the two most common keys, G and A. Full of licks which can be applied to other tunes.
The download includes the 26:09 minute video lesson, 4 MP3 practice tracks (2 speeds for each key) and a PDF file with the tab and standard notation for the lesson.
$8

Watch a free demo: