LINKS TO MY OTHER LESSON SITES:
• Mandolin
Bluegrass Bass
---
©2017 Bradley Laird
---
FREE BANJO LESSONS - by Bradley Laird
FREE BANJO CHORD CHART
Here are the most common banjo chords in standard G tuning, Several of these are super easy chords, such as the G and the D7. Learn them first! Bookmark this page so you can find it easily in the future. Or click on the image to download this chart as a free printable PDF file.
---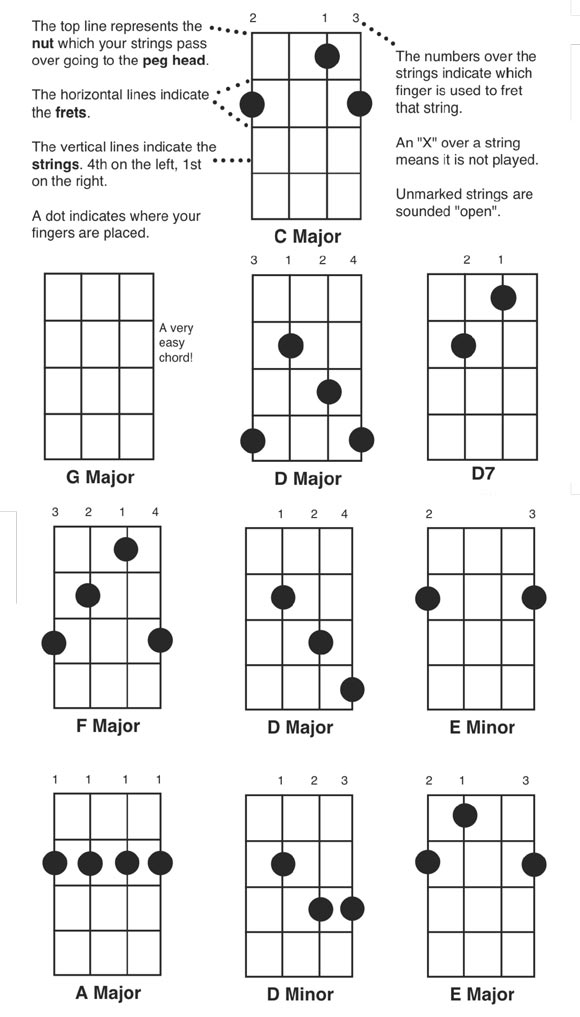 Click on any book for more information...

Free DHTML scripts provided by
Dynamic Drive

Back to Brad's Lesson Index.