FREE BANJO LESSONS - by Bradley Laird
LESSON 4
Tuning the Banjo

For most bluegrass songs the banjo is tuned to a G chord. The notes of each string are:
1st - D - The D just above Middle C on Piano
2nd - B - The B just below Middle C
3rd - G - The first G below Middle C
4th - D - One octave lower than the 1st String
5th - G - One octave above the 3rd string

You can tune each string so that it matches the pitch of these keys on a piano or keyboard. Note, that many pianos have dropped in pitch over the years and may leave you somewhat lower than "standard" pitch. Call a piano tuner or use an electronic keyboard.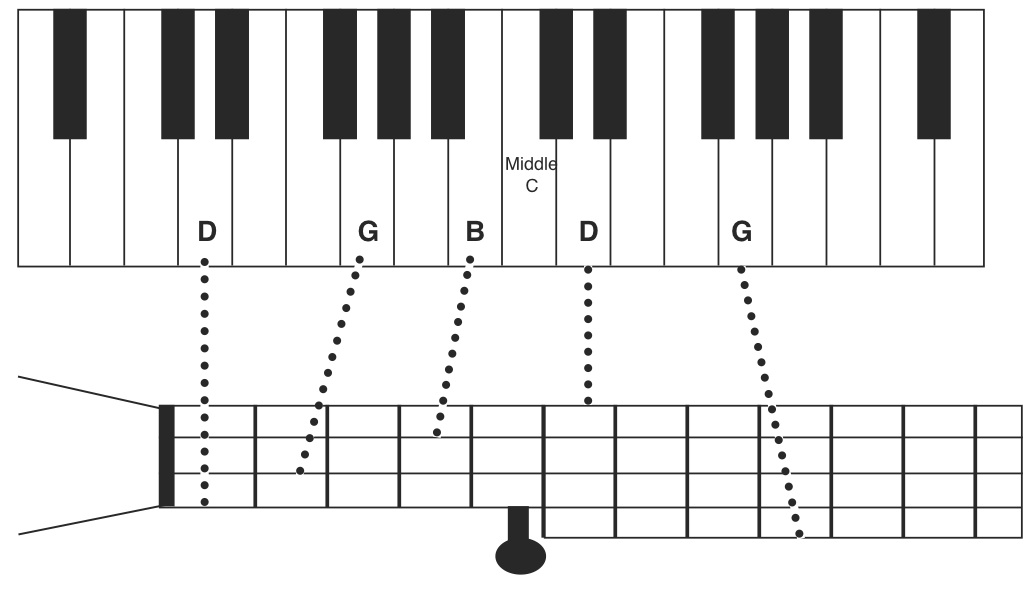 For some additional help, here is an MP3 audio track to compare the sound of your strings to. (MP3 TRACK 1)
You can also use an electronic tuner to adjust each string to these pitches. As you are tuning, continuously play a series of notes on the string you are adjusting. Twist the tuners to raise or lower the pitch. If you do not hear the note changing in pitch, stop and double check that you are turning the correct tuning peg. Merrily plucking away on the 3rd string while you twist the 4th string tuner will surprise you with a nice bang as you break the 4th string. Follow the strings up to the pegs to be sure you are turning the intended peg.
All of my banjo books are downloadable eBooks. Get 'em today!
Free DHTML scripts provided by
Dynamic Drive