FREE BANJO LESSONS - by Bradley Laird
LESSON 16

More Banjo Chords (MP3 TRACK 26 Same track as lesson 15)
By the way, feel free to download and save all of these tracks to your computer. It saves a lot of bandwidth if you just go ahead and download them rather than playing them in your browser over and over. I can tell you how to do it on a Mac--Control click the link, but you Windows people are on your own. I think it is "right-click" or something like that.)

Here are some more chord forms for you to become familiar with. We will discuss chords in more detail later, but for now, learn the basic left hand positions and work on getting them clean and distinct. Don't worry if you have trouble with some of these. Just keep fooling with them and they will become easier in time.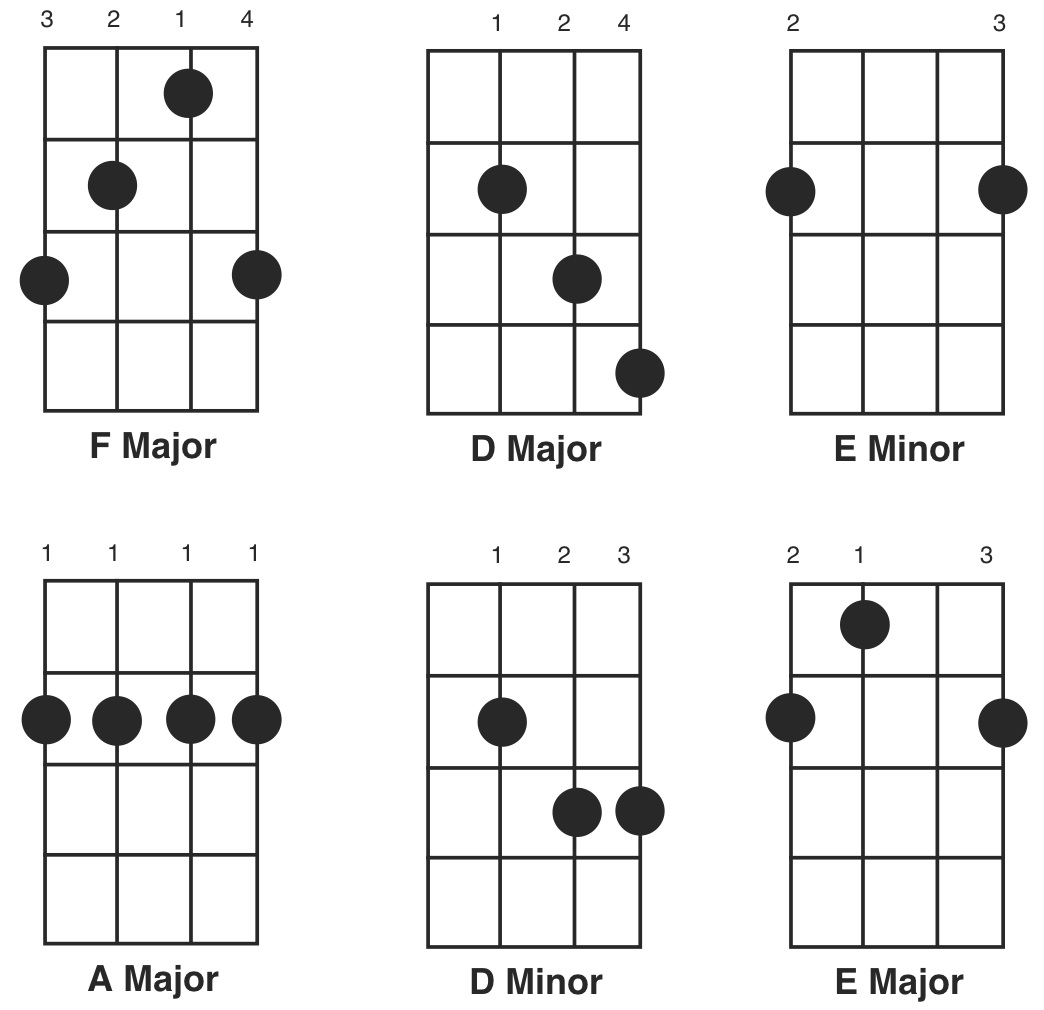 As you work on these, look for similarities between certain chords. For example, the C Major and the E Minor are almost exactly alike. One finger is lifted to convert a C Major to an E Minor. Look for other similarities.

Now that I can play some of these chords, what can I do with them? Click here to go to lesson 17 and find out!
All of my banjo books are downloadable eBooks. Get 'em today!
Free DHTML scripts provided by
Dynamic Drive