Thousands of struggling mandolin players have been helped at...

---

---
©2016 Bradley Laird
---
FREE KEY OF C MANDOLIN CHORD CHART
This is a set of bluegrass style mandolin chords for the Key of C: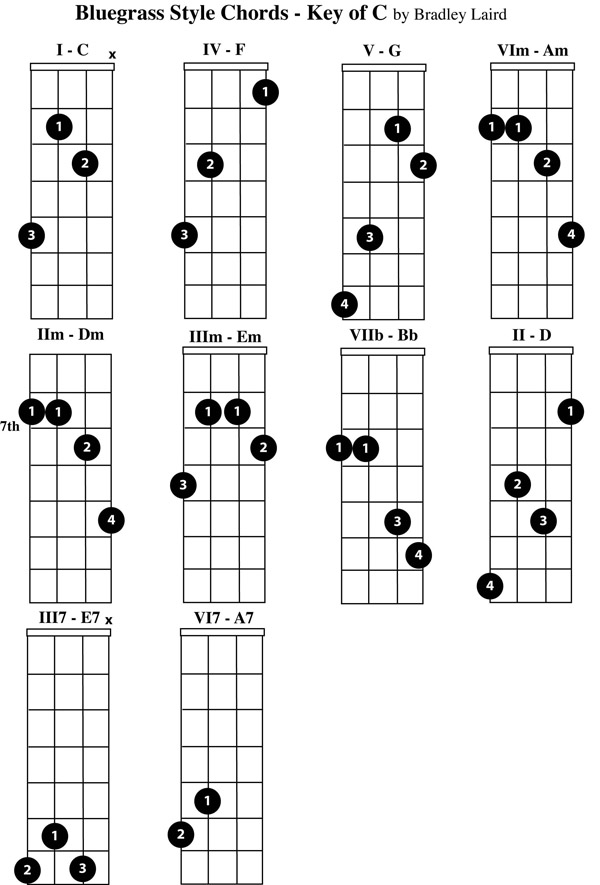 If you need help understanding how to play these chords be sure to check out my video lessons here.
Back to chord chart index page.
Brad Laird's Beginning Mandolin Instruction Course

Click here for information about my downloadable PDF eBook which expands on the free lessons here on the site.

Larger tablature, more tunes and chords, printable full page format PLUS AUDIO TRACKS of all of the songs and exercises.