Take a stroll on the campus of...

---
---
©2016 Bradley Laird
---
FREE MANDOLIN TABLATURE from Bradley Laird
---
Here is one of my all time favorites, Forked Deer, for the mandolin. I pronouce it "fork-ed" (no offense Ed) in the olden way. Two syllables. You can say "forked" if you want.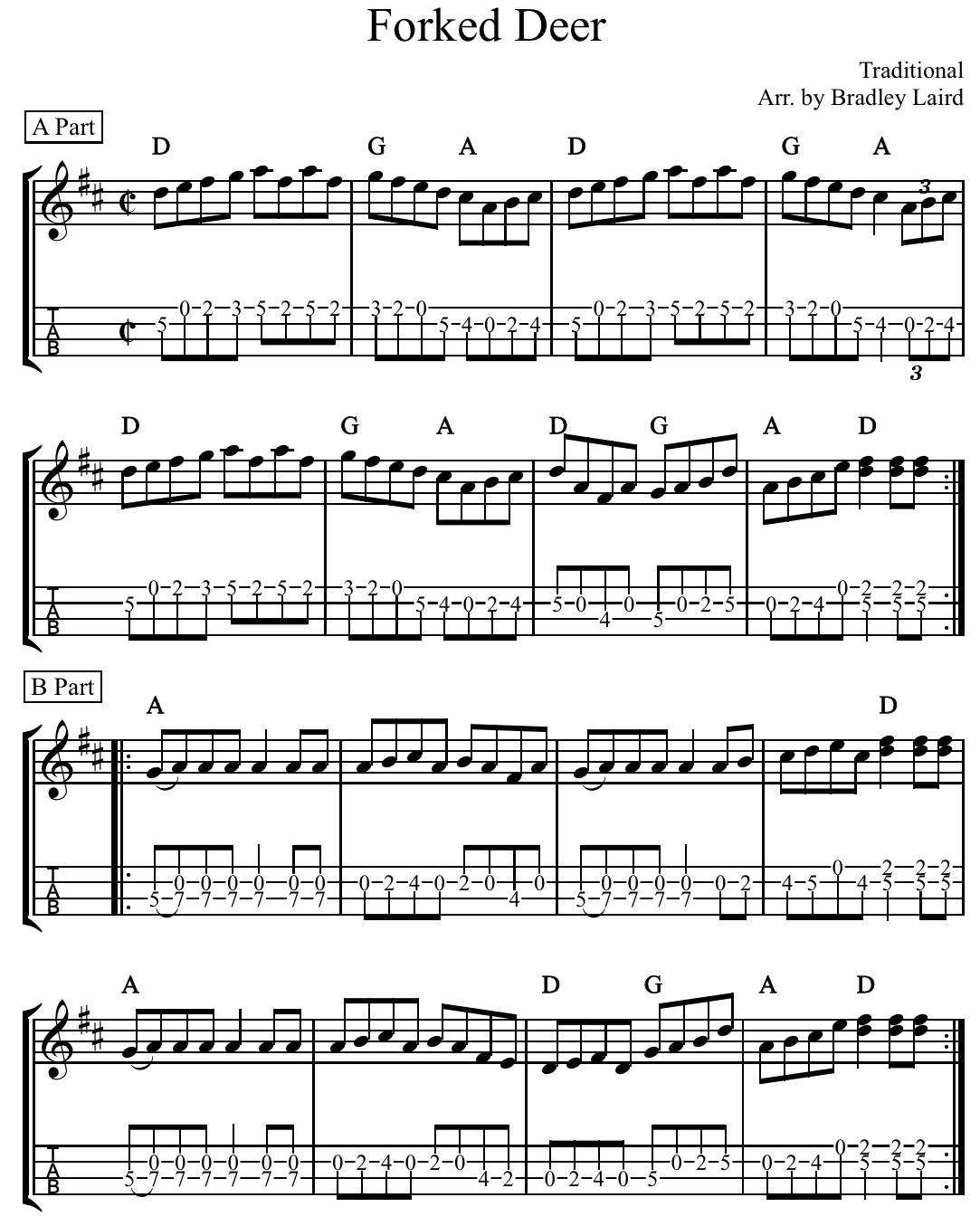 Brad Laird's Beginning Mandolin Instruction Course

Click here for information about my downloadable PDF eBook which expands on the free lessons here on the site.

Larger tablature, more tunes and chords, printable full page format PLUS AUDIO TRACKS of all of the songs and exercises.
Back to free mandolin tablature list