Take a stroll on the campus of...

---
---
©2016 Bradley Laird
---
FREE MANDOLIN TABLATURE from Bradley Laird
---
Here is neat little mandolin tune I composed and named for my son, also known as "Da Bird!" Get someone to play those guitar chords with you so you can really hear what the tune sounds like over this progression.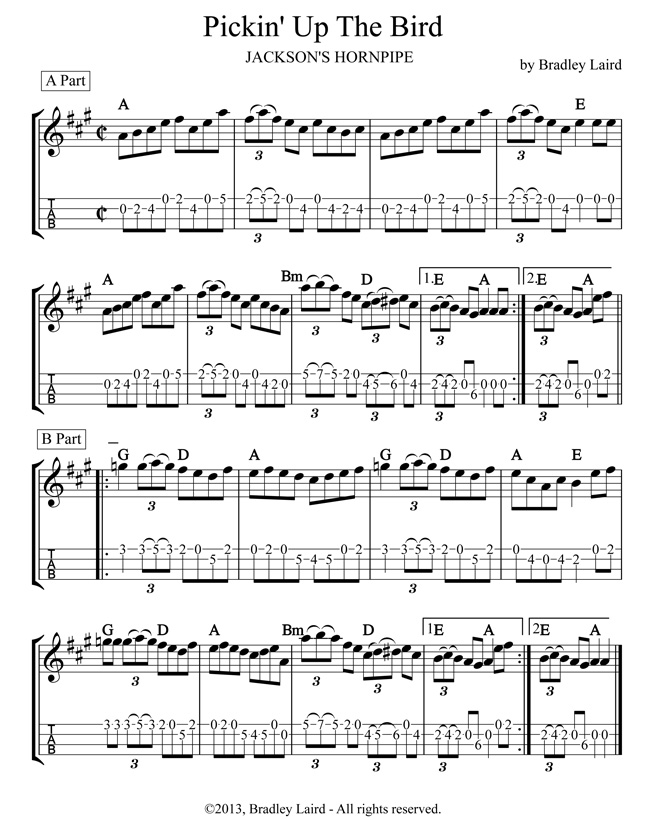 I haven't had the time to record this on the mandolin yet but here is a computer generated MP3 spit out by the notation software. Jody Worrell humorously noted that these tracks sound like Lurch (from the Addams Family) playing his harpsichord! But, these can be useful in getting the "gist" of the tune. The rhythm is a little stiff, so add your own appropriate amount of swing.
If you need some free chord charts for these chords, stroll over to this chart of mandolin chords in the key of A.
Brad Laird's Beginning Mandolin Instruction Course

Click here for information about my downloadable PDF eBook which expands on the free lessons here on the site.

Larger tablature, more tunes and chords, printable full page format PLUS AUDIO TRACKS of all of the songs and exercises.
Back to free mandolin tablature list