FREE MANDOLIN VIDEO LESSON
BLUEGRASS MANDOLIN RHYTHM BASICS by Bradley Laird
In this free mandolin video lesson I'll show you how the mandolin fits into the bluegrass ensemble sound. You'll learn what an "offbeat" is and how they are placed among the sounds of the other instruments. As a demonstration I'll show you the chords for "Boil Them Cabbage Down" and play bluegrass style chops along with the other instruments. Grab your mandolin and play along!
Here are the chord charts for this lesson: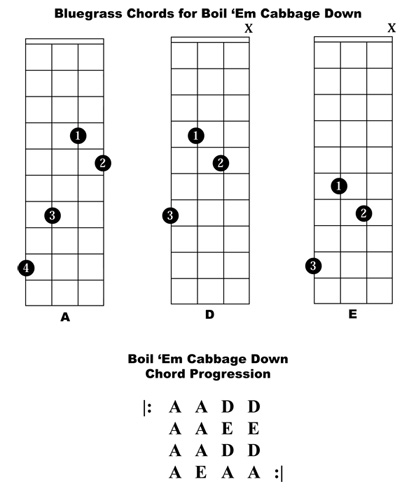 If you are having trouble with that A chord be sure to watch my video lesson called "Chop Chords for Small Hands" for some more compact chord solutions.
Click on the image below to read about my entire beginning mandolin series, watch free the demos and decide for yourself: