FREE EASY BEGINNER MANDOLIN CHORD CHART
This is a set of basic beginner mandolin chords. Start here and when you learn them go back and start learning to play the other chord sets. Be sure to watch the free videos on this page which show you how to play easy mandolin chords.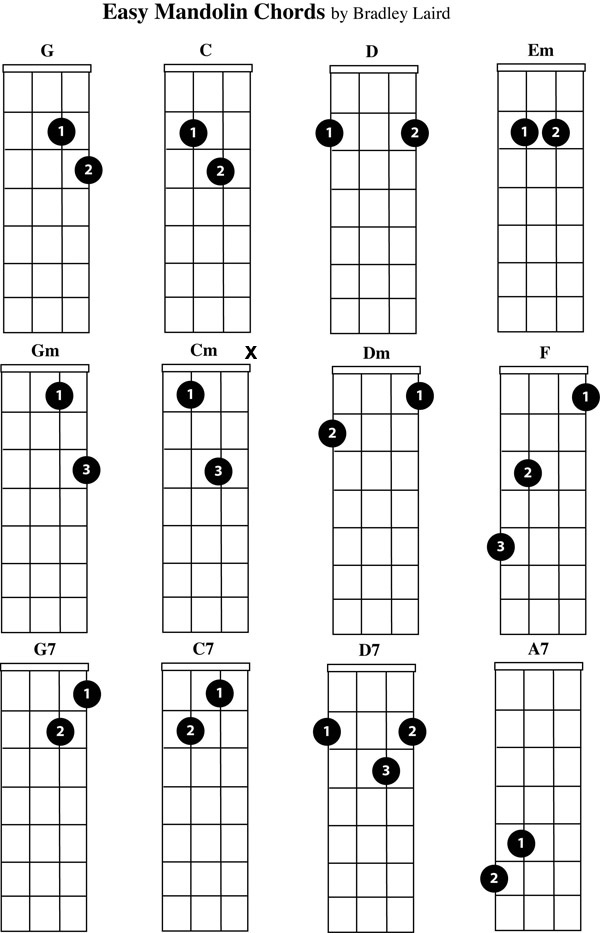 Of all the chords shown above the Em can be the most difficult if you have large fingers. Some folks, who find it difficult to fit the tip of the index and the middle finger in that small space, play it using only the tip of the index finger. You must rotate your wrist a bit, moving so that your fingernail side of your finger is more squared up to the frets, but you may find that easier.
Get Brad's Jam Session Tune Survival Book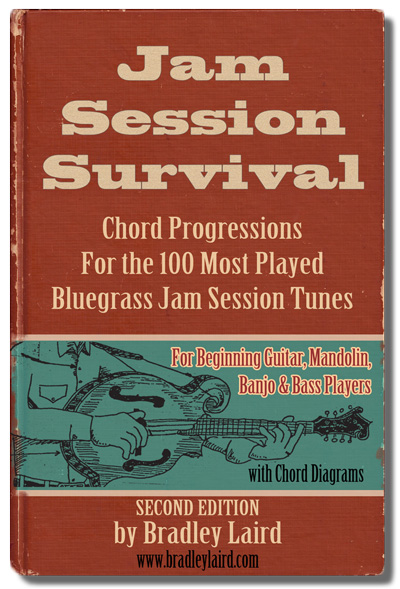 and learn to play 100 songs right away!
The Jam Session Survival downloadable PDF includes more mandolin chord charts and the "cheat sheets" for the 100 most popular bluegrass jam session tunes!
If you need more help understanding how to play these chords be sure to bookmark my video lessons list here. A picture can be worth a thousand words so a video must be worth... oh, at least a million words.
Back to chord chart index page.